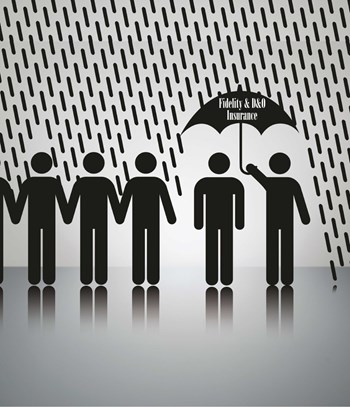 Of the many thousands of dollars a large condominium, co-op, or homeowners association may spend each year on insurance, two policies that typically cost less than five percent of the total are two of the most vital: crime insurance (often called fidelity coverage) and directors and officers liability insurance (often called simply D&O).
Crime insurance "protects an association against theft or misappropriation of its funds by people trusted to handle them," explains Paul Mack, president of Mack, Mack & Waltz Insurance Group, Inc. in Deerfield Beach, and D&O insurance protects board and committee members against errors and omissions while fulfilling their duties.
Basically, "It's 'oops' insurance for the volunteer board and committees, and the association itself," says Barry Scarr, president and principal agent of Scarr Insurance Group with offices in Sarasota, Seminole and Ft. Lauderdale. "Crime and D&O insurance are separate policies—and an association really needs both."
How Crime Insurance Works
Florida law (see sidebar) requires condominiums to purchase crime or fidelity insurance or a fidelity bond (a contract between the bonding company, the association, and responsible officials to guarantee the officials' honesty). The 2013 Florida Legislature passed a similar requirement for HOAs, which at this writing awaited the governor's signature.
Even without a legislative mandate, a community association's governing documents usually require crime insurance. If they don't, a wise board will buy it anyway. "Crime insurance generally costs between $200 and $2,000 a year, depending on the limit purchased," says Evan Glassman, an agent with Advanced Insurance Underwriters, LLC in Hollywood.