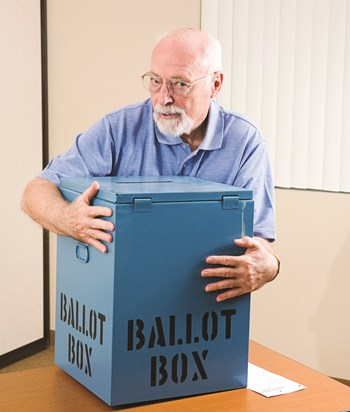 Los Sueños—a 13-building, 396-unit condominium complex on Hialeah's west side—takes its name from the Spanish word for 'dream,' but the outcome of its November 2015 owners' association board election was a nightmare. Although each unit had one vote, a total of 457 votes was cast—somehow, the complex had mysteriously gained 61 additional units...and the entire election was now highly questionable.
The Miami Herald reported that half the votes were thrown out, including 174 duplicates. The losing candidates complained to the state agency that regulates common-interest communities: the Division of Florida Condominiums, Timeshares, and Mobile Homes in the Florida Department of Business & Professional Regulation (DBPR)
The Los Sueños situation is a droplet in a rising tide of complaints about condo election fraud and other administrative irregularities all across the state. According to The Miami Herald, the Division in 2015 received 1,908 such complaints statewide, of which 566—almost 30 percent—came from Miami-Dade County. We wanted to ask what civil or criminal penalties might apply in such cases, but no one at the Division responded to our request for comment. Under Florida law, falsifying a signature, or in this case, forging an election ballot, would be a third degree felony punishable by up to five years in prison and a fine of $5,000, according to the Herald.
Criminal Convictions
"Punishment against individual directors is rare. I am not aware of any criminal cases prosecuted in Florida," says Lisa A. Magill, an attorney who is of counsel to the Kaye Bender Rembaum law firm in Pompano Beach and a Fellow of the College of Community Association Lawyers. That's not the case elsewhere; recent cases in Pike County, Pennsylvania, and Las Vegas, Nevada, have indeed resulted in criminal convictions.
At Wild Acres Lakes, a private community in the Pocono Mountains near Dingmans Ferry, Pennsylvania, the board's chairman and secretary tried to rig the 2014 election by filling out blank ballots for people who generally don't vote in elections. They were thwarted by the community's manager, who contacted the district attorney's office and the state police.