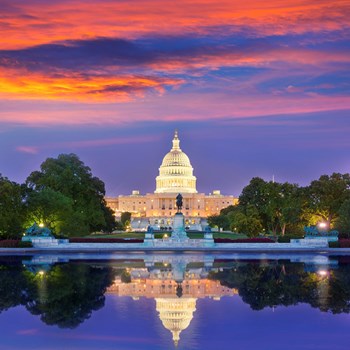 The legislative season is upon us, and in many states, bills specifically dealing with co-ops, condos, and HOAs are wending their way through the legislative process. Even when bills aren't aimed directly at those forms of home ownership, many general housing-related bills impact the condo/co-op/HOA community. Some issues impact communities on a nationwide scale; some are strictly local. But increasingly, co-ops, condos and HOAs are becoming a big part of the national legal and legislative scene.
The View from D.C.
Sometimes, decision-making starts at the federal level. Brian Sullivan, a supervisory public affairs spokesman in the office of press relations for the U.S. Department of Housing and Urban Development (HUD), reminds us that the Federal Housing Administration, which is part of HUD, insures single-unit condominium loans for up to 30 years to purchase or refinance a unit in an FHA-approved condominium project, with certain stipulations. However, some of HUD's restrictions on condo mortgages have proved controversial.
To this end, Sullivan cites a February 2016 piece by syndicated columnist Kenneth Harney titled "Bipartisan Vote in U.S. House Bodes Well for Condo Buyers." The bill at issue, known as the Housing Opportunity through Modernization Act (HOME), passed the house 427-0. It would lower the minimum owner-occupancy ratio from 50 percent to 35 percent; abolish the agency's restriction on condo associations' transfer fees, and streamline recertification procedures to make them "less burdensome" for associations.
Another HOME act, H.R. 4696—Helping our Middle Income Owners Act, was referred to the House Committee on Ways and Means. This bill supported by the Community Associations Institute (CAI) amends the Internal Revenue Code to allow individual taxpayers an income-based tax deduction, up to $5,000, for qualified homeowners association assessments paid during the taxable year. The bill defines "qualified homeowners association assessments" as regularly occurring, mandatory financial assessments: (1) that are paid by a taxpayer to a homeowners association for the taxpayer's principal residence, (2) that directly benefit such residence, and (3) that arise from the taxpayer's mandatory and automatic membership in such association. The bill requires homeowners associations to file an informational return that sets forth the name, address, and taxpayer identification number of a taxpayer from whom the association receives assessments and the amount of such assessments.
CAI is an international resource organization for condominiums, cooperatives, homeowner and community associations and planned unit developments that monitors federal and state legislation, and takes positions on bills. For example, according to its website, the group supports the House's Disaster Assistance Equity Act of 2015, sponsored by Rep. Steve Israel (D-Long Island), which amends an earlier disaster relief act to provide assistance to the "residential elements that are the legal responsibility of an association for a condominium or housing cooperative."