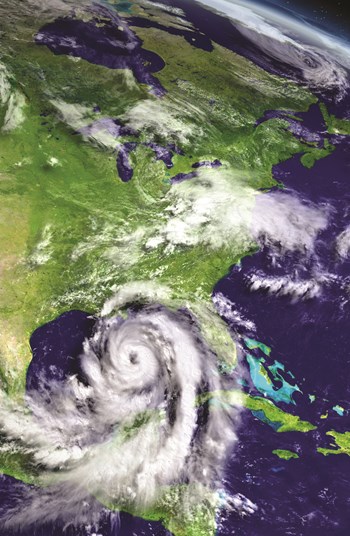 Despite being known as the Sunshine State, Florida residents know all too well the perils of heavy rains, hail, wind and hurricanes. Both the Atlantic and Gulf coasts are vulnerable to hurricanes, and even with savvy, proactive storm preparation and evacuation plans, condos and associations in the state will inevitably suffer damage when a big one blows through. How communities pull together after the rain stops and the wind dies down—with leadership and guidance from their boards and management professionals—can determine how quickly life returns to normal for residents and administrators alike.
First Steps
Once residents, kids and pets are accounted for (whether they've evacuated or sheltered in place) and it's safe to venture out, board members, property managers or HOA staff should do an evaluation of the property and take immediate action to mitigate any damages. Sergio Ubilla, district manager with KW Property Management & Consulting, which has offices in Florida, New York and the Bahamas, notes this is a critical time for any community.
"We want to make sure that all residents remain safe, and that we provide the necessary support to the community," he says. "Our property managers are instructed to first complete a damage survey. Once the survey is complete, the property manager is then instructed to complete an action plan."
Rick Dingle, vice president of FirstService Residential in Hollywood, says that as soon as is it is safe to leave your home or re-enter your community, place tarps over damaged roofs, windows and doors, and safely remove debris to reduce the threat of injuries and further damage and be aware of downed power lines.
"At FirstService, we take our responsibility to our communities before, during and after a storm very seriously," Dingle says. "After a storm, we are prepared to act quickly, put our plan in motion—each of our communities has a customized hurricane plan created just for them way before storm season—and prep for rebuilding. In fact, right after Hurricane Sandy, FirstService provided $10 million in immediate emergency funds to devastated communities, allowing them to quickly begin restoration efforts—and ensuring a natural disaster didn't become a financial one as well."