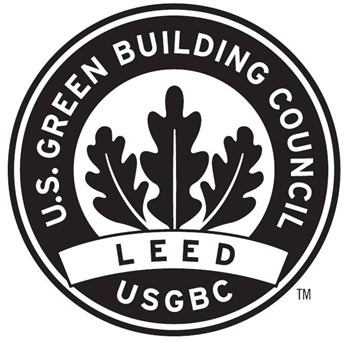 There are two ways—and only two ways—to balance a budget: increase revenue, or decrease spending. Whether you're the treasurer of a co-op or condo board or the President of the United States, those are the only two levers at your disposal.
Energy is no different. With the global population soaring, with oil reserves plateauing just as new markets are emerging in China and India—and with the climate changing at an unsustainable rate—the need to both increase sources of energy and conserve the ones we have has never been more vital.
The Gold Standard
Since it was first implemented 20 years ago, the U.S. Green Building Council's Leadership in Energy & Environmental Design certification has been the gold standard when it comes to measuring a building's environmental conscience. Being LEED- certified at any level means that much thought and planning was put into a building before the ground was even broken to begin construction. LEED buildings have an array of advantages over non-certified buildings—some of which are wallet-based, some of which are body- and health-based. Waldorf Towers Hotel in Miami Beach, Palmetto Bay Municipal Center, Village of Wellington Municipal Complex, Clifton Hotel in South Beach, The Largo Community Center and The United Federal Courthouse in Fort Pierce and a number of residential buildings—are LEED-certified in South Florida.
According to the USGBC, the residential market—from multi- to single-family, from market rate to affordable housing, is reaping the benefits of using green building techniques. Since the launch of LEED for Homes in 2008, more than 30,000 homes have received LEED for Homes certification and nearly 93,000 are registered for certification. Over half of all LEED-certified homes are in the affordable housing category, the USGBC says.
And cities and towns are getting on board, too. There are 44 certified and 58 registered Florida Green Building Coalition Local Government-designated cities and counties in the Sunshine State, according to Suzanne B. Cook, the FGBC executive director. And, as of the fall 2012, 201 homes in Florida are LEED-certified.