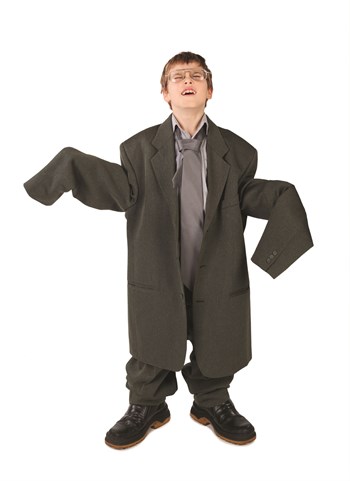 We live in a world of add-ons. Ever since the term super size was coined by the fast food industry back in 1994, the idea and its implications have spread to many aspects of the American lifestyle. We've become accustomed to "value-added elements," buy-one-get-one offers, and other perks when we make purchases. Because bigger is better, right?
Well, maybe...or maybe not! Whether we are talking hamburgers, sneakers, or property management, is it really the size or sheer quantity you're after, or is it the value and the quality of the goods or service that matters? When it comes to property management, what types of services does your building or HOA really require? How much is enough, and how much is overkill?
Don't Assume—Do Your Homework
When a board is shopping for a new management company, there's often a tendency to seek out a larger firm with the expectation that bigger will mean better. But before making that assumption, the board should first identify and define the services which its individual property actually requires, and be sure it is clear as to what is wanted and needed. Once the board has drafted a list of goals and objectives for a prospective management company, it will be much easier to judge whether a particular firm can deliver the desired outcomes. As Dan Wurtzel, president of FirstService Residential, whose main offices are in New York, puts it, "The more boxes you can check off, the better the fit." FirstService Residential is the largest property management company in North America, with several offices throughout Florida.
And Mitchell Krauss, director of management services at Associa's Association Services of Florida in Miramar, concurs with Wurtzel's checklist suggestion—quite literally. "When making a decision, a board of directors would best be served by preparing a list of items that they will most value. Such items can include, but are not limited to, leadership team composition, the specific manager candidate presented, technology, customer service capabilities, organization and capability of accounting department, strength of resources, years in business, reputation in industry and buying programs."
For his part, Wurtzel oversees departments that collectively manage nearly 500 condominiums and cooperatives, as well as 78,000 rentals. Despite the size and scope of FirstService, says Wurtzel, "The key to successful management is not size, but providing exceptional service."
The ability of a management firm or or a community association manager to provide that service depends not only on your board's expectations, but also the size of building portfolio each manager at a given firm handles, and the location, type, and size of those buildings. You may want to look for a management company with a low building-to-manager ratio; that could indicate that your manager will be more accessible and responsive to your needs than one who's juggling more properties might be.
Steven Greenbaum, RAM, a New York-based residential property manager, is a proponent of this low building-to-manager ratio. With between 35 and 40 properties, he considers his company a boutique or mid-sized management firm. "A manager should have no more than six properties to oversee, with those properties located in a cohesive geographical area," says Greenbaum.
He believes a small company with fewer properties may be able to spend more time on site, and he favors at least one regularly scheduled weekly visit, and one weekly unscheduled visit per property. Greenbaum says a company's back office administrative support allows each manager to effectively spend the necessary time required visiting the individual properties. "This team approach also allows for positive peer support and staff interaction," he explains.
Margie Russell is the executive director of the New York Association of Realty Managers (NYARM), a resource group for property managers, who has an impressive real estate history as both a portfolio and onsite property manager for some of New York's largest co-ops, condominiums, and mixed-use buildings. Like Wurtzel and Greenbaum, she doesn't think a large firm is necessarily a better firm. "It is all about the individual in charge and their dedication to the job and perfect service," she says.
When a board is looking to change management companies and searching for a better fit, Russell has a few questions she suggests the officers consider before making any changes. If a property is experiencing a recurring change in managers she recommends the board evaluate itself, and ask the hard questions "Are you part of the problem? Are you a good partner?"
"A board should perform due diligence, taking into account the human perspective and personalities," she explains.
More Bang for Your Buck
If superior service can be delivered by any size property management firm with the dedication and leadership to embrace excellence, then what,if any, differences are there between a large and small boutique firm?
"Larger companies may be in a unique position to offer tools that smaller companies simply can't afford," says Krauss. "For example, we offer custom-designed software that allows us to provide our clients the most advanced automated services."
"In a smaller firm a manager may report directly to the owner," adds Russell. "A larger firm may have an in-house closing department, or an architect on staff, and even an in-house attorney." Greenbaum notes larger firms may have bigger accounting departments to handle budgeting, and financing and might be able to negotiate deals with vendors.
Different size firms also attract community association managers and property managers with varying mindsets. Continuing education is required for CAMs in Florida, who are required to be licensed, and it is often provided by firms of all sizes, as well as through professional organizations like law firms, management companies, and organizations like the Community Associations Institute, of which Florida has 8 chapters. Managers of community associations must be licensed by the state, if they manage an association of ten or more units or handle a budget of $100,000 or greater.
Attorneys like Eric Glazer of Glazer & Associates, P.A., with offices in Fort Lauderdale and Orlando, also regularly teach courses for board members and community association managers that focus on what they need to know in an ever-changing legal and legislative environment. Other top-tier professional organizations, including the Institute of Real Estate Management's (IREM) South Florida Chapter in Apopka and the Community Associations Institute's (CAI) Suncoast Chapter in St. Petersburg; the Gold Coast chapter in Delray Beach; the Southeast Florida chapter in Weston; and the West Florida chapter in Sarasota, all provide opportunities for education and continuing education and accreditation. Some of the professional designations awarded to property managers include IREM's Certified Property Manager (CPM) and Accredited Residential Manager (ARM) and CAI's Professional Community Association Manager (PCAM), Association Management Specialist (AMS), Large Scale Manager (LSM) and Certified Manager of Community Associations (CMCA).
A background in business and financial administration also translates well to this multi-faceted profession. Law firms, real estate schools and professional organizations such as IREM and CAI offer CAM training throughout Florida via an 18-hour course. For additional information go to www.myfloridalicense.com.
Finding The Perfect Fit
Once a board has defined the needs and wants for its property, it is time to narrow the field and find a good personal fit, or perhaps work on adjusting the fit with the current management firm.
The experts recommend asking for references for property management firms from other professionals you are currently working with. Krauss stresses the importance of looking at a management company's culture. "Culture has a significant impact on a manager's ability to serve his or her clients effectively," he says. "Managers should seek companies that consistently invest in establishing best-in-class infrastructure that aims to make a manager's job easier and his or her workload more efficient.
Additionally, managers should look for positive working environments where they are surrounded and supported by resources that can help them be their best.
The experts all agree that doing what is right is not a function of size, but rather an attitude of professionalism, achievable in any firm determined to deliver quality service. Look for the right size firm to partner with to achieve the goals and objectives of your property. When all is said and done, the real value-added bonus comes with having the best fit in management size and style to match your needs.
Anne Childers is a freelance writer and a frequent contributor to The South Florida Cooperator. Staff writer Mike Odenthal contributed to this article.