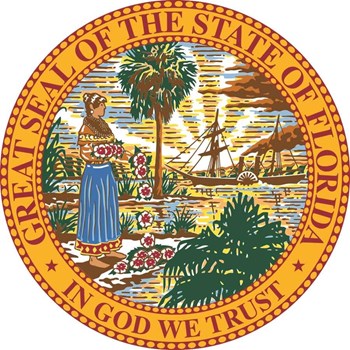 With millions of Floridians affected by laws pertaining to condominiums, co-ops and HOAs, the upcoming state legislative session will include discussion of bills that touch a large percentage of the state's population and may well bring relief to that segment of the populace.
As a result of the recent economic crisis, many homeowners in the state have felt a financial pinch that their northern counterparts in markets like New York are largely past, but which condo owners in western markets like Nevada and Arizona are still wrestling to control. Due partly to past speculative buying of real estate, an inordinate number of foreclosures in the Sunshine State have kept Florida legislators thinking of ways to try to untangle financial webs brought on by waves of foreclosures. Florida is in the top five states in the country in foreclosure rates, according to RealtyTrac, a real estate information website that tracks foreclosure and market data.
The sheer numbers of foreclosures in Florida have hit many residents of multifamily communities extremely hard. Heavier assessments have been levied on many of these residents, to make up for unpaid assessments of deadbeat homeowners and to replace fees not received from foreclosed properties. And with foreclosures that can be strung out for years, residents of condo and co-op communities have sometimes seen that financial burden get heavier over time.
In many cases, they have been forced to pay fees for properties of which banks are in reluctant possession. These fees sometimes are never entirely recovered by the community, even after the foreclosure process is completed.
Fairness in Foreclosures
Roughly 368,000 foreclosure cases are choking up Florida's court system, including nearly 16,000 in the judicial circuit covering Sarasota, Manatee and DeSoto counties. Accelerating the process could boost the housing market.
Having so many mortgage defaults in the state, there is an urgency to try to deal with the burdens these place on their communities, says Peter Dunbar, a partner in the law firm of Pennington, Moore, Wilkinson, Bell & Dunbar, PA in Tallahassee.
"We've got portions of whole buildings that people were flipping, never intending to make them their home," Dunbar says, adding that the glut of housing complicates matters. "People want to retire in Florida but not nearly enough to absorb the over-building."
It could take three to five years for the state's real estate market to correct itself, industry experts say. In the meantime, residents who have diligently paid their community fees are being required to pay the fees of others who sometimes are much better-heeled—like banks.
"The problem is the current process is designed to require other homeowners in a community to absorb the cost of protecting and preserving the banks' collateral," says Kenneth Direktor, a shareholder attorney with Becker & Poliakoff, a statewide community association law firm based in West Palm Beach. "While the bank takes years to foreclose, the community has to pay to keep up the property. Under the current process, the bank can take as long as it pleases," says Direktor, who leads the firm's Community Association Practice Group.
One potential remedy to this untenable situation is being offered by the Florida Fair Foreclosures Act (HB 213), a bill sponsored by Rep. Kathleen C. Passidomo, R-76, of Naples. The legislation would give judges more tools to speed up the foreclosure process on a property. The act would allow other parties to the foreclosure—such as an HOA—to file for a summary judgment, set a hearing in the matter, and get the final order in the foreclosure. The idea is to allow an end-run around a process that a bank which has foreclosed on a property often has a vested interest in delaying as long as possible.
Because banks in such scenarios often can face the prospect of losing money through the foreclosure, many financial institutions holding such notes don't want to see the process through in a timely manner. And sometimes, the lender and borrower are trying to come to an agreement on the property, which can take time, during which community fees on the property often aren't paid.
"This bill allows any party to the action to come to the court and ask the court to move the case forward," Passidomo says. As an attorney, Passidomo has professional expertise in this area, and has created a committee of mostly transactional attorneys to create the bill, taking comment from the public and industry professionals in the process of forming the legislation.
"We need to do something, because all of these cases are clogging the courts. I think the bill is fair and it provides due process to the borrowers but it also gives the court the ability to speed up the process on a number of levels. I'm hopeful that it will pass… I have not received any comments from the bankers, yet," Passidomo says. "We need to get these homes, particularly abandoned ones, back in the stream of commerce."
"Passidomo's bill will streamline residential foreclosures," says Rep. George Moraitis, R-91, who represents East Broward and Southeast Palm Beach counties. "It will provide banks willing to waive its right to go after the owner of the property for their balance due and quickly get an auction for the property and it will be judicially supervised. We want good owners and good titles going forward. There have been a lot of abuses in the foreclosure process. I do think that judicial foreclosure can be reformed and this bill is a judicial foreclosure bill."
Pompano Beach-based attorney Michael S. Bender, whose firm Kaye Bender Rembaum. represents more than 800 community associations throughout Broward, Miami-Dade and Palm Beach counties believes the proposal of HB 213 is a good one.
"There's a big backlog in the court system. The average bank foreclosure, lender foreclosure, is taking two to three years," says Bender. "And so what 213 will do, hopefully, it will alleviate some of the financial loss to associations by requiring the mortgagee to notify the association if it gives the debtor more time to respond. It will allow the association to notify the court when the time runs out to file a response. It still gives judges discretion to extend headlines, temporarily stop a lender action if there is legitimate modifications. The key here is it will allow the judge to require the association's assessments to be paid by the lender. The objective of HB 213 is to encourage the lenders to move their cases along more expeditiously. I believe what it is doing, is giving the association the ability to drive the engine or drive the bus a little bit. What's happening far too often is that lenders are filing a foreclosure action and they're uncontested. Yet the lender is still taking, like I said, 18, 24, 36 months to pursue its case to a conclusion. And as a result, associations are stuck in limbo because the owner may or may not live in the unit or parcel. It could work for HOAs as well. I think it's a great idea on behalf of associations."
Passage of the bill could be a tricky battle. Anyone who is aware of the recent financial crisis knows that banks have formidable lobbying groups, and Florida is no exception to this rule. Among real estate industry pros, it is commonly believed that the more banks are required to pay through the foreclosure process, the tighter these institutions will make the credit market in Florida. Despite the fact that many states have laws that require lenders to start to pay association fees when they take possession of properties, the Fair Foreclosure Act does nothing about assessments that are owed.
"Banks are threatening to not give mortgages to condos if they are forced to pay [association] fees," says Travis Moore, a Largo lobbyist with Florida Capitol Advocate Group, which represents three different association interest groups. "By the time banks have walked away from the mortgage, they've walked away from association fees."
Protecting Communities
While Passidomo's bill seeks to protect associations and homeowners by speeding foreclosures, the Condominium and Community Association Package (HB 319), also sponsored by Rep. Moraitis, cleans up language that already has been mandated. If passed, it would accomplish several goals, including helping communities in recouping collection costs created by delinquencies.
Currently, homeowners who continue to pay their association fees are burdened with costs created by pursuing delinquent owners. The bill would make delinquent owners or third party buyers liable for costs such as attorney's fees, late fees and interest, and not just the past due assessments.
The bill is being championed by the Community Advocacy Network (CAN), which represents the interests of more than 60,000 community associations statewide. Donna DiMaggio Berger, a managing partner at community association law firm Katzman Garfinkel & Berger, and the executive director of CAN, says that other provisions of the bill also protect homeowners and their property. One way that the bill would accomplish this is by eliminating unnecessary mortgagee consent provisions.
Because lender consent provisions currently in many HOA & co-op documents make it hard for these communities to pass amendments, the bill would adopt provisions from the Condo Act and erase language requiring HOAs and co-ops to get a mortgagee's consent for amendments that do not affect the mortgagee's rights or interests. "A lot of times getting such approval doesn't make sense," Berger says.
The bill also provides for greater hurricane protection, enabling associations to unilaterally choose to provide greater physical protections against storms and hurricanes, through measures intended to harden structures. In Florida, such a provision is potentially a life-saver, given that in 2004 alone, the state experienced 13 named storms that resulted in $1.7 million in homeowner insurance claims.
The provision would allow a community's board to adopt a uniform standard for hurricane readiness, and then go ahead and have the new standard—be it better windows or sliding doors or another measure—installed. Such a move could be controversial, or blocked altogether, if left up to the community to decide.
"A lot of homeowners don't want to spend money on anything," says attorney Yeline Goin, co-executive director of Becker & Poliakoff's Community Association Leadership Lobby, which represents the interests of the firm's 4,000+ community association clients by monitoring and promoting legislation in Tallahassee. "We think it's a business judgment of the board to exercise a decision [on additional protection]. It is their fiduciary responsibility to protect the building."
Another protective measure of the bill would remove association managers' sensitive information from public view. Currently, the easy availability of such information has resulted in the posting (and sometimes the sale) of community association managers' personal addresses, raising the concerns of these professionals. The bill would prohibit the Florida Department of Business and Professional Regulation from posting managers' home addresses on the department's website. Under the bill's proposed change, the records would still be available through public records requests.
"We've had managers who have expressed privacy questions," Berger says.
Additionally, HB 319 would provide relief to residents of multifamily communities by extending the mandated Phase II Elevator Retrofit requirement. Costs for the retrofit are substantial. Depending upon the community, these costs can run anywhere from hundreds of thousands of dollars to millions of dollars. This provision of the bill would provide financial relief to community association residents by postponing the Phase II implementation until the association needs to replace or make major upgrades to their elevators.
The bill also would protect homeowners by ensuring that members of their volunteer boards of directors know their responsibilities and obligations to their communities. Though there are many free courses offered statewide by the DBPR's Ombudsman's Office, community association law firms, CAI and other educational providers, not all board members avail themselves of such educational resources. This provision of the bill would require condo, HOA and co-op board members to be certified through written certification or by attending one of these free courses.
Not all community associations across the state are throwing their support behind Rep. Moraitis' HB 319.
"If Moraitis' proposed amendments to the safe harbor exemption under HB 319 is passed it will detrimentally impact the finances of millions of people throughout Florida," says John Smehyl, community association manager of Marquesa at Penbrook Condominium Association in Penbrook Pines. "If condominiums and communities cannot recover these critical amounts they have collected for years from foreclosing banks, the rest of the owners who are not delinquent will then have to pay much more through increased assessments and/or special assessments. This would likely result in even more foreclosures in condominiums and communities. Even assuming that Moraitis is attempting to clarify an ambiguity in the existing laws, I don't understand why he would be advocating for changes that clearly favor banks."
It is common for owners behind in association payments to absorb the costs of late fees, interest and attorney fees related to collecting payments. HB 319 makes it clear that banks are not liable for similar fees.
"It's an attempt to promote another bank bailout bill on the backs of already struggling not-for-profit associations," says Smehyl. " George Moraitis has stated that there are 'other ways' associations can recover these amounts and that he wants to discourage litigation. I wish he'd explain how associations can recover these additional amounts except for either passing them on to the rest of the owners through increased assessment an/or special assessments, or suing the potentially insolvent defaulted borrows of such foreclosing banks which would then cause even more litigation and costs."
Another piece of legislation that is on the docket is HB 753, a property insurance reform bill that is being sponsored by Rep. Doug Holder, R-70, of Sarasota.
"The bill that I'm sponsoring in the House is based on what we did in the legislature last year, which was to simplify and make the language more readable in property insurance policies," says Holder. "It's important that we apply that and have the insurance companies provide the standard checklist of policy contents to community associations."
There has also been talk in the real estate community of an effort to combine all association statutes (718 condominiums, 719 cooperatives and 720 homeowners associations) into one uniform statute but Rep. Moraitis believes it's a long shot.
"I don't think that's likely to happen given our history in Florida," says Moraitis. "These are very well developed bodies of law and there's a lot of case law around them now. Plus there are different characteristics to co-op's, condominiums and HOA's."
Rep. Holder agrees with Moraitis.
"The uniqueness of Florida doesn't allow association statutes to be combined," says Holder. "I seriously doubt that you will see one uniform statute in Florida any time soon."
Jonathan Barnes is a freelance writer and a regular contributor to The South Florida Cooperator and other publications. Staff Writer Christy Smith-Sloman contributed to this article.