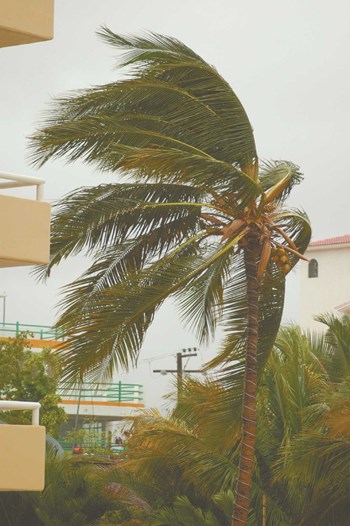 With the last major hurricane to hit the state of Florida occurring back in 2005, it's a somewhat natural phenomenon for Floridians to become more and more complacent with each passing "quiet" hurricane season. However, the recent spate of deadly tornadoes that ripped through five southern states in late April, resulting in insured damages estimated to total as much as $5 billion, is a stern reminder that preparedness for the looming hurricane season is an imperative that can't be ignored.
While insurance coverage—particularly for windstorm protection—is mandatory for nearly all homeowners and associations, the amount and types of coverage can vary. Having the right coverage is essential in mitigating potential out-of-pocket losses—the very kinds of losses that can spell financial disaster for cash-strapped associations and homeowners alike.
What's Covered
For owners of single family homes, property coverage is a relatively straightforward proposition, albeit one that is becoming increasingly expensive. Standard homeowner policies generally provide coverage for the dwelling, personal property, liability, medical payments and loss of use.
Unfortunately, many homeowners—including condo owners—don't realize that damage caused by flooding is not covered by their homeowner policy. And the emergency coverage provided by the federal government (federal disaster assistance) is only available once the President declares a major disaster.
Of course, many homeowners are required by their mortgage lenders to carry flood insurance, as determined (via a survey) by whether the home is located in a high-risk area. But others run the risk of suffering catastrophic losses; many of these people believing mistakenly that either their homeowner policy protects them or that by being in a lower risk location they have little to worry about. In fact, the National Flood Insurance Program (NFIP) estimates that approximately 20 percent of all flood insurance claims come from moderate to low risk areas.