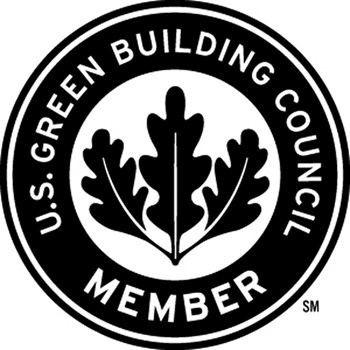 It seems that nearly everything is going "green" these days. Whether it's the special green issue of a popular consumer magazine, an advertisement for a fuel-efficient hybrid car or a push toward environmentally-friendly building materials, the message is clear: green is here to stay. But the idea of green building is not new—it's been the primary mission of the U.S. Green Buildings Council (USGBC) since the organization's founding in 1993.
This non-profit organization, based in Washington, D.C., emphasizes environmentally friendly construction and design through education, research and advocacy. Tied to its vision statement, the USGBC has an ambitious goal: Green buildings for everyone within a generation.
"Our whole mission is in market transition," says Judith Webb, senior vice president of marketing and communications for the USGBC. "We will run ourselves out of business because eventually, every building will be green."
Why Go Green?
With the majority of people's time spent indoors, a clean, healthy indoor environment is essential to everyone's well-being.
"Green buildings are healthier places," says Webb. "We want to create human habitats that have clean lighting [and] good air, that are non-toxic, that have good acoustics and so on. The building type doesn't matter, [because] we spend 90 percent of our time indoors. Shouldn't we do everything we can to make those spaces as healthy as they can be?"