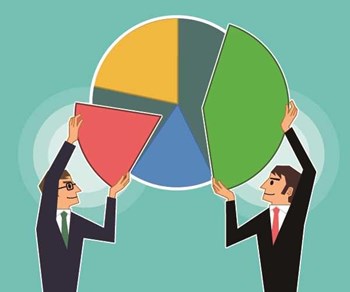 Preparing the annual budget is by no means an easy task. Those charged with preparing condominium or HOA budgets will soon begin reviewing costs, gathering data and projecting expenses for the coming year. Communities, businesses, individuals, families, groups and organizations of all kinds must have a budget in place in order to navigate both everyday expenses and unexpected costs, while maintaining a certain life or business style. A well-defined, well-written budget is a powerful financial tool allowing funds to be saved and/or allocated for specific costs and projects; budgeting is a way to estimate expenses and allow for those funds to be available when needed.
Budgeting for condo and HOA communities actually involves not one, but two budgets, each covering a specific range of expenditures. Recurring (and more or less predictable) expenses such as taxes, utilities, staff salaries, insurance and maintenance are the line items most frequently found in the operating budget. Major projects, and long term plans, and emergency funds are budgeted for in the capital budget,and those items will vary, depending on the individual community's needs, wants, and means.
While expenses are divided into operating or capital expenses, income is generally obtained only from HOA dues or fees, and any fines or penalties incurred and repaid by residents. When any member of the board is unclear or confused on which budget should be assigned which cost, it can be difficult for the board to function properly and to uphold the fiduciary duties for the community. That's why it's important for every board member to have at least a working familiarity with the way their community's budgets function and interact.
The Budgeting Process
Reviewing the existing budget and formulating a budget for the upcoming year is an annual duty for the HOA board. Marc Rodriguez, LCAM, CMCA, director of management services for Association Services of Florida often finds that the community association manager (CAM) will prepare the first draft. "The manager will typically use prior year figures, historical information, and estimates for future projects in the drafting stage. The draft budget is then usually reviewed by the treasurer or the budget/finance committee."
After any changes and adjustments are made, the board will likely hold a budget workshop meeting for additional fine-tuning, and then formally approve the budget in a final board meeting. "In Florida, the association is required to notify all members of when and where the budget meeting is being held and a copy of the proposed budget must be mailed 14 days in advance of the meeting," says Rodriguez. Ultimately the budget is approved by the board.