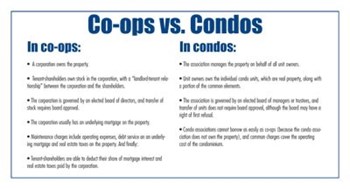 Taking care of a co-op or condo building's budget and finances is a big job. Handling such large sums of money is an important responsibility, and not every shareholder or unit owner has the expertise to do the job well. Sure, most people know the that the amount of money going out shouldn't exceed the amount of money coming in, and people with even a small amount of financial experience know the difference between the capital budget and the operating budget.
But it's much more complicated than that. And because it is so complicated, managing a community's books often becomes a joint effort, involving the board, manager, accountant and others. It's important to get anyone who has any relevant expertise into the mix—and part of the process is knowing some basic terms and concepts that apply to multifamily communities, whether condo, co-op, or HOA.
First Things First
The major financial indicators are contained in a monthly report provided by the property manager, which is reviewed by the treasurer or other board members each month. "As the duties of the board require monitoring of cash balances, cash flows, and the approval/timing of major repair and replacements, a qualified board should have a good understanding of how to read their financial statements," says Chip Swinarski, CPA at the accounting firm of Swinarski & Company in Lake Worth. "A qualified board should be skilled at budgeting, and have a cognizance for reviewing variance reports to identify problems, trends and other financial indicators."
First, let's look at some of the main components of a typical co-op or condo building's financial profile. According to Richard Montanye, CPA, a partner at the accounting firm of Marin & Montanye, LLP in Uniondale, New York, these include working capital position, available cash, capital reserves, long-term debt and budget status.
Because a board or building administrators look at a building's financial statements to see if there is adequate money for projects, there should be a "floor" for reserves. "We use about $2,000 per unit as a minimum reserve fund," says one financial professional. "You might have $200,000 and a $100,000 reserve fund, but you can't really spend all that money."