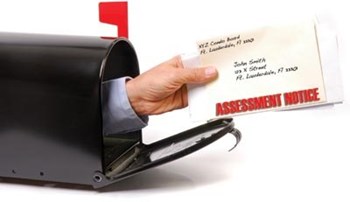 True story: a condominium community's board of directors spent almost $50,000 in legal fees and court costs to evict a corpulent canine that exceeded the weight limit for residents' dogs...by three whole pounds.
In another community, the aging stucco on the building's exterior developed hairline cracks that needed sealing. To save money, the board postponed repairs for several years. The board thought they were giving residents a break on fees, but meanwhile the cracks proliferated, turning a relatively small expense into a major capital outlay.
Both situations illustrate how community association boards can go astray by spending—or opting not to spend—money without considering the full ramifications of their financial decisions. Indeed, property managers say one of their biggest challenges is encouraging board members to make reasoned judgments.
Effective managers guide their boards in financial matters in several ways, says Steven Cohen, vice president for operations at A&N Management, Inc. in Boca Raton.
• Helping board members understand what the numbers mean.
• Helping boards look at the big picture with respect to the implications of their actions.
• Helping boards comprehend the need for certain kinds of information, such as reserve sstudies and cost-benefit analysis.
• Helping boards project their revenue requirements and resource availability at least three years in advance.
Different Understandings
Board members of condominiums and homeowners' associations vary in their level of understanding of how to read financial statements, and how they prioritize expenditures, says Natasha Falconi, president of Tobin Properties Inc. in Hollywood. She says many board members get bogged down in cosmetic issues while giving short shrift to more critical matters they don't fully comprehend. "If a manager sees that the board members don't understand something, it's the manager's responsibility to educate them," Falconi says. "For example, if a building's cooling tower needs to be replaced, should you put in one new cooling tower, or spend a little more and have two cooling towers so that if one fails, the other can still be used? Sometimes it's difficult to spend more upfront for longer-term success."
Ken Arnold, CEO of Association Financial Services in Miami, says his company tries to educate board members at all levels of understanding by issuing financial reports with three levels of detail: a summary, a mid-level report, and a detailed report.
Arnold says about 75 percent of recipients just want the basics and read only the summary, while another 20 percent use the mid-level report to answer questions raised by the summary. The five percent who delve into the detailed report are professional certified public accountants who need specific numbers for their own calculations.
With the manager's help, board members need to stay informed and constantly take the pulse of their community, Arnold says. "People don't do what's expected—they do what's inspected. As a board member, it's your responsibility to follow up on things, double-check things, know what's going on, make sure you get reports, and have enough knowledge so you can actually read the reports—and if you don't, ask questions to find out what you need to know."
Budgeting Help
Although responsibility for an association's budget lies with the board, the manager typically aids in the budgeting process. "Our property managers work up the budget with input from the board," Cohen says. "They prepare a draft budget that is presented at a working session in October or early November, where the property manager provides guidance and input with respect to what projects need to be addressed and in what priority."
To keep maintenance fees low, many communities defer reserve fund contributions and maintenance spending for major capital items such as air-conditioning systems, pools, roofs, and roadways on a pre-determined schedule. Cohen says this is a mistake.
"One of a community's biggest downfalls is waiting until there's a crisis to react," he says. "The general wear-and-tear on a community is significant. Add to that the stress and strain of tropical rains and hurricanes, and those chickens come home to roost. You have the makings of a potential financial and organizational disaster."
A&N trains managers in cost-benefit analysis so they can help boards evaluate the life cycle and payback time of proposed major improvements. Aging communities seeking to compete with newer ones may want to build a new clubhouse or tennis court, or expand a golf course. Cost-benefit analysis helps the board justify the expense to owners in terms of their ability to use the improvement, and also enhanced property value when they sell their residence.
"Cost-benefit analysis helps you examine several different approaches to a project and explore the 'what-ifs'," Cohen says. "Do you build the improvement in stages, or all at once?" Considerations include price increases over time due to inflation, and remobilization costs (moving construction equipment onto and off the property once, or several times).
Justifying Assessments
Funding such improvements may require a special assessment, impacting current owners who may not be around for much of the improvement's useful life. "People are against paying for things when they don't see the value for them," Arnold says. "The manager and board should put together documents to show residents how much is involved over what time period, what it's paying for, and why it has to happen."
In addition to distributing printed documents, Cohen's company uses template letters, flash emails, community web pages, and town-hall meetings where board members use a Power Point presentation to explain the proposed improvements. The manager helps the board orchestrate this process "to relate the special assessment to the criticality of the community's infrastructure," he says.
Falconi's firm follows a similar process, and she also recommends involving professionals (architects, engineers, etc.) to explain the project to the board and the residents.
Providing Services
A community's board sets policy, the manager executes it, but who are the "worker bees" actually keeping the place in shape? They may be in-house staff members, contractors, employees of the management company, or any combination thereof. Deciding what arrangements to make and what to pay for these services can be a major cause of contention and strife.
When happens when a construction project or long-term service agreement with a vendor doesn't work out? asks Arnold. "Maybe the manager and board members didn't understand what they were doing or didn't think through the ramifications of the decision. A common mistake is choosing a vendor without due diligence, looking at one guy when they should have looked at three guys," he says.
Arnold says managers who are not well-informed in all aspects of the community's operations should work with consultants who are specialists in a particular field and can offer advice. "As a manager, you wouldn't go directly to an insurance company and get a policy," he says. "You go to a broker who lives and breathes association insurance, who will act as a consultant for you."
Attorneys are a special case, Arnold says, because the governing documents and laws have become so complicated that legal work and association management are increasingly intertwined. The board selects an attorney based on input from the manager, and then the manager oversees the attorney's activities.
"Sometimes," he says, "the attorney feels he is somehow involved in managing the association and goes beyond just rendering legal opinions. That doesn't work out well. Managers should challenge the attorneys' recommendations more often."
Landscaping Options
For most Florida communities, landscaping is a major expense because grass and plantings require constant attention throughout the year. "Different communities have varying degrees of what they consider acceptable with respect to appearance," Cohen says. "Upscale communities spend an extraordinary amount of money on landscaping. It's the fingerprint for many communities—one of the few elements any visitor can see and touch. In a declining economy, landscaping becomes a critical aspect of curb appeal.
"We work with a landscape architect—not just a contractor—to set up a physical plan, with each tree and flowerbed identified in detail so it all works together. We also look at maintenance issues and the health of plants under certain conditions. Since the white fly infestation began, people aren't planting ficus any more. A lot more coco plum is going in."
In some HOAs, individual residents may plant what they wish immediately surrounding their homes—within limits. The documents may specify what species are allowed. If a homeowner wishes to replace one species with another, perhaps substituting an oak tree for a palm, proposed changes must be shown on a survey and an architectural review board must approve. At A&N, Cohen says, "our staff landscape specialist works with property managers to be sure this is done properly."
The property manager oversees landscaping and is present whenever the contractor is on-site, but "we intentionally do not have any relationship or ownership with a landscaping company. This protects our properties as far as bidding is concerned," Cohen says.
Tobin Properties takes the opposite approach. "We have a landscaping division, a janitorial division, and a construction division," Falconi says. "We don't outsource to contractors." Tobin doesn't require that an association it manages take the entire package of services. "It's à la carte," Falconi says. "When someone is concerned about putting all their eggs in one basket, we say 'let's start with one service.' If we're the property managers and an association wants us to get three bids, we'll submit ours first, then go out and get the others so the association can decide."
Fiduciary Responsibility
Serving on a community association's board in a voluntary non-paying capacity, "the primary focus of many board members is to be liked," Cohen says—again, a mistake. "Confrontation over financial matters is frequent. Board members need a thick skin to protect the community by creating reserves, and by setting or increasing fees and assessments as needed."
"A board has to do the minimum required by law," Arnold notes, but if the owners want more to be done, they must vote into office other people who will do more. Then the new board may antagonize the owners by raising fees and calling for assessments to fund the extra programs and projects. "It becomes a political thing," Arnold says. "People get voted off and on, in an endless cycle."
A board's fiduciary responsibility also extends to the wise stewardship of reserves, maintenance fees, and other incoming revenues that must be invested in a secure manner until they are needed. Security is the watchword, Cohen says; risk is unacceptable. That leaves out pork bellies; penny stocks on which a board member's stockbroker brother has a hot tip about; and other speculative investment vehicles.
Unfortunately, in the current economic climate, most minimum-risk investments pay miniscule interest. What's more, the Federal Deposit Insurance Corporation insures normal bank accounts and certificates of deposit to a maximum of just $100,000. Thus, a community with reserves of $500,000 or more would have to place its funds in multiple accounts to maintain full FDIC coverage.
Cohen points to amalgamated banks, in which several banks come together under one umbrella relationship, as a source of higher returns. "Our controller keeps up to date on programs that amalgamated banks operate," he says. "The funds we put into these programs are fully insured by the FDIC, but these amalgamated banks can insure deposits up to $1 million. Because the pile of money is greater, we can earn a better-than-average market rate."
George Leposky is a freelance writer and editor living in Miami, Florida.