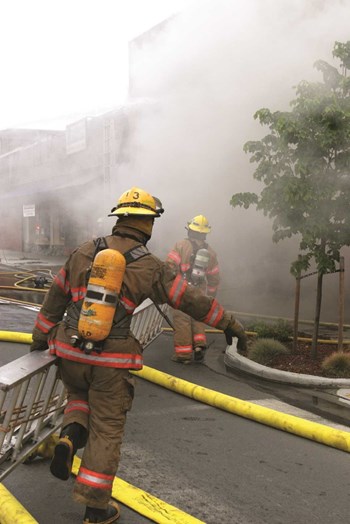 While the basics of preventing—and surviving—common disasters like fires or severe weather events should be well known to anybody living in a community association or planned development, the reality is that each building community is equipped with different equipment, constructed with different materials, and served by unique escape routes for emergencies.
In some worst-case scenarios, a building or association can become practically its own island—so it's important for board members and management to devise customized emergency plans for their community. That way if the unthinkable happens, everyone can escape quickly and safely.
Have a Plan
Perhaps surprisingly, given South Florida's vulnerability to hurricanes and other major weather events, "There is no statutory requirement for a community to have a hurricane plan or preparedness guidelines or standard operating procedures," says Bill Worrall, corporate vice president of The Continental Group (TCG) in Hollywood.
But just because it's not legally mandated is no excuse not to have a solid plan in place for when the inevitable storm arrives. A condo association's management could be held liable if there's no plan in place and tragedy results during an emergency. In short, preparedness is not an option; it's part of a board/management team's fiduciary responsibility. Boards should work with their management professionals to formulate the most sensible, effective plan for their particular community. "We do hurricane planning proactively as a community manager," Worrall says. "For us it's service delivery, it's a minimum expectation and obligation to assist our clients in the protection of their assets and their properties. The board makes the final decisions and we respect that, but it's our job to bring best practices and communication tools to our clients, and then to implement them."
"In a large condo or co-op, the association's responsibility includes all the common areas and amenities, the guardhouse, and entryway—and because they're typically large buildings, high-density communities have physical-plant equipment such as climate control, emergency generators, elevators, fire-alarm systems, emergency lighting, and other life-safety systems, that require additional protection and maintenance. A hurricane plan tells everybody what to do with each piece of equipment."