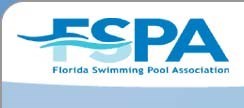 Floridians are one of the few people that have the privilege to enjoy their pool practically year round. But before that can happen there's a lot of behind-the-scenes preparation and maintenance that has to happen to get those pool facilities ready for the upcoming season. That is where the Florida Swimming Pool Association (FSPA) comes into play. FSPA is a trade association for professionals involved in the pool industry and has sixteen chapters in the state including the Broward and Greater Miami chapters in south Florida.
Pooling More Members
FSPA, which is an affiliate of the Association of Pool and Spa Professionals (APSP), has more than thirty years of commitment to the pool industry. FSPA was formed in 1970 by groups of people who were members of the national association at the time, which is now the APSP, says Wendy Parker Barsell, the executive director of FSPA in Sarasota. "They came together to have a Florida association to address the needs in Florida and coordinate what was going on in the state in a cohesive nature," she says.
"Since then, we have continued to grow. From the main office in Sarasota we provide all the chapters with assistance in operating, but on a local level they have meetings, events, and offer education to their members," she adds.
The mission of FSPA is not surprising: to promote the swimming pool industry in Florida. Barsell elaborates that this is promoting the use and benefits of pools.
"There are about 1.2 million pools in Florida so for most people they come in contact with them on a daily basis. We want to be that resource for information whether for professionals to get education or home owners who want to know about safety and maintenance of their pool."
Members of FSPA reap many benefits from being in this professional trade organization.
"To be a member of the association gives you information first. That is a big reason. With things that impact the industry or business, whether you are building pools or repairing pools, we are in the front lines, we have full-time representation in Tallahassee and with all the regulatory boards. Once that information comes from them and we know what is going to happen, we get that information out to our members as soon as we can. Whether that means a legislative alert for the day or new code is going into effect, we remind our members and we will explain things if they call us," says Barsell.
She also adds that FSPA gives out about $20,000 annually in scholarships for students with family in members companies. Members also have the privilege of being listed in a directory, allowing consumers to search them and channel business.
Continuing Education
In order to keep professionals current on technology and advance their skills, FSPA offers continuing education courses. It is an approved course sponsor by the Florida Construction Industry Licensing Board (CILB), the Electrical Contractors' Licensing Board (ECLB) and the Board of Landscape Architects (BOLA). A CE Advisory Committee reviews all courses and instructors to assure that they meet standards of high quality and relevancy to members' needs as pool and spa professionals
"In the state of Florida you need to be licensed to do work and in order to maintain that license you need 14 hours of continuing education credits every two years. We offer more than 100 classes that have been approved that meet the criteria for a license holder to keep their license ," says Barsell.
Currently FSPA has continuing education courses on topics ranging from basic pool operation to business management. Almost every course the association provides can be found at the annual Orlando Pool & Spa Show. Local chapters also offer continuing education for a small fee. The fees for CE credit for a course sponsored by the FSPA are considerably less for members. Many courses are available online, allowing members more opportunity and flexibility to complete necessary coursework.
Each February, FSPA organizes the Orlando Pool and Spa show which brings together more than 4,000 domestic and international manufacturers and vendors in the pool industry. Barsell says that 85 percent of attendees are from Florida but the past show attained representation from more than 30 countries.
The show features a wide range of educational seminars, available for both credit and non-credit; credits will be issued for the APSP Certified Service Professional program, the APSP Business Leadership Series and the Certified Building Professional program depending on the subject matter of the seminar. Prior courses included advanced water chemistry, achieving energy efficiency with heat pumps, design and repair of a solar heated pool and managing sales, just to name a few. More hands-on courses are also offered and focus on product-specific training such as using the MX8 Automated Pool Cleaner or Ecostar installation and application. The next show will be held February 15-16, 2013, at the North Complex of the Orange County Convention Center. The show is open to any pool professionals and not limited to just members.
Educating the Public
Water is both friend and foe. A 2009 study at the University of South Carolina revealed that swimmers live longer than both walkers and runners. The study followed more than 40,000 men ages 20-90 for 32 years and showed that swimmers were 50 percent less likely to die. On the contrary, according to the Centers for Disease Control, drowning is the sixth leading cause of unintentional death for people of all ages and the second leading cause for children ages one to fourteen. Florida's Department of Health reports that 60 percent of drowning deaths occur in residential pools.
While enjoying pools and hot tubs, it is vital to ensure the safety of both adults and children. FSPA works to educate consumers about practices and equipment that can prevent drowning. FSPA offers checklists, diagrams, emergency procedures and many other helpful documents, and FSPA members are committed to discussing pool and spa safety with prospective buyers.
In partnership with the American Red Cross, National Recreation and Park Association and World Water park Association, the Association of Pool and Spa Professionals (APSP) is delegating May 2012 as Water Safety Month. These organizations represent businesses and associations such as FSPA, which is also an affiliate of APSP. They are providing consumers and members with free resources to share to the community. On the national website, you can find event planning guides for a water safety fair, sample press releases, a radio script to broadcast on your local station, a lesson planning guide for a classroom, posters and a sample newspaper ad. Those interested can mix and match the guides which are versatile enough to be used in a classroom or at your monthly association meeting. More information can be found at: http://www.nationalwatersafetymonth.com.
The VGB Act
One of the most important consumer safety measures to directly involve the FSPA and the ASPA and its professionals came out of the tragedy involving a young girl named Virginia Graeme Baker.
In 2008, APSP worked with Congress to enact the Federal Pool and Spa Act known as the Virginia Graeme Baker Pool and Spa Safety Act (VGB Act), which is named for the granddaughter of former Secretary of State James A. Baker III. In 2002 at the age of seven, Graeme Baker died in a spa after the powerful suction of a drain entrapped her under the water. Baker joined Nancy Baker, Graeme's mother, and Safe Kids USA in a three-year advocacy campaign to pass the legislation.
The act requires retrofitting all drains and covers on public and commercial pools to be fitted with VGB-compliant covers. This includes condos and HOAs. The Florida laws on this are even more restrictive and require a gravity drainage system, according to FSPA.
The Florida Swimming Pool Association is committed to educate its members and the public on the latest technology and water safety so that public and residential pools and spas can be enjoyed stress-free.
Maggie Puniewska is an editorial assistant at The South Florida Cooperator.