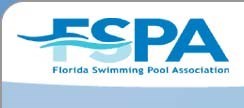 Floridians are one of the few people that have the privilege to enjoy their pool practically year round. But before that can happen there's a lot of behind-the-scenes preparation and maintenance that has to happen to get those pool facilities ready for the upcoming season. That is where the Florida Swimming Pool Association (FSPA) comes into play. FSPA is a trade association for professionals involved in the pool industry and has sixteen chapters in the state including the Broward and Greater Miami chapters in south Florida.
Pooling More Members
FSPA, which is an affiliate of the Association of Pool and Spa Professionals (APSP), has more than thirty years of commitment to the pool industry. FSPA was formed in 1970 by groups of people who were members of the national association at the time, which is now the APSP, says Wendy Parker Barsell, the executive director of FSPA in Sarasota. "They came together to have a Florida association to address the needs in Florida and coordinate what was going on in the state in a cohesive nature," she says.
"Since then, we have continued to grow. From the main office in Sarasota we provide all the chapters with assistance in operating, but on a local level they have meetings, events, and offer education to their members," she adds.
The mission of FSPA is not surprising: to promote the swimming pool industry in Florida. Barsell elaborates that this is promoting the use and benefits of pools.
"There are about 1.2 million pools in Florida so for most people they come in contact with them on a daily basis. We want to be that resource for information whether for professionals to get education or home owners who want to know about safety and maintenance of their pool."