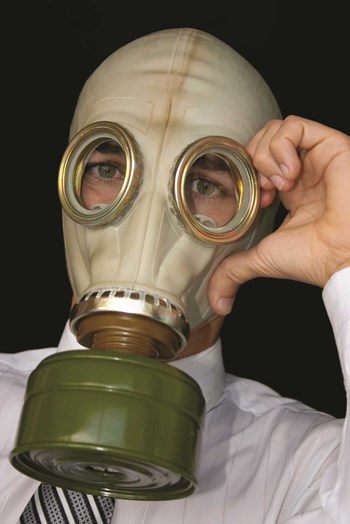 How often should a multifamily apartment building in South Florida have its garbage chutes cleaned?
That question depends on who lives in the building and how big it is, says Chet Ribner, president of Southern Chutes, Inc. in Hollywood.
"For a snowbird property that is occupied half the year, and then the majority of the population goes north, once a year is fine," he says. "For a condo with a lot of unsold units that are rented, and young people living in them year-round who are brutal, very dirty, those chutes need to be cleaned two or three times a year.
"Also, the taller a chute is, the more cleaning it needs. Very few bags will survive falling down a 50-story building. Normally you see more wear and tear and denting on the lower floors, where more garbage is going by and moving faster."
Jose Calderon, owner of Taurus Chutes in Davie complains that building residents contribute to the mess by shoving overfilled trash bags through chute doors, damaging the doors, ripping the bags, and releasing garbage and grease to coat the sheet-metal chute walls on the way down. "If somebody throws cigar and cigarette butts down the chute, that grease will catch fire," he warns.