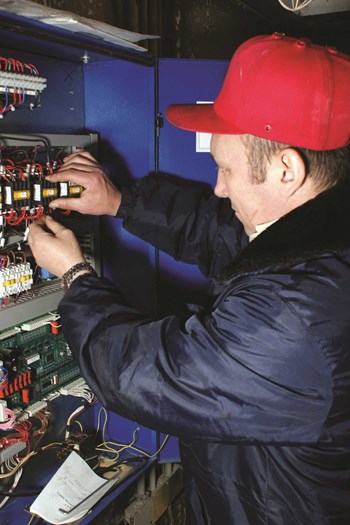 No matter whether you're traveling light or burdened with an armload of groceries, nobody likes to climb stairs. Recognizing this, mid- and high-rise condo developments frequently count elevators among their amenities of convenience—and in newly-constructed buildings, installing an elevator is taken as a matter of course.
Convenient as they are, and although elevator mishaps happen infrequently, elevators are a high-maintenance amenity and require regular care and attention, as well as adherence to safety codes in order to stay functional and safe.
Maintenance Programs
According to Lee Rigby, president of Vertical Assessment Associates in Tallahassee, some of the things to consider when developing a maintenance program for elevator equipment include equipment age, condition, and accumulated wear, design and inherent quality of the equipment, usage, environmental conditions and improved technology.
"The amount of maintenance in hours spent in many cases has gone down due to newer equipment that just requires less," Rigby says. "Typically maintenance visits have for many years been at least once a month for hydraulic elevators and twice a month for traction elevators, but this depends a lot on the number of landings, the complexity of the equipment, and the factors listed above."
That's resulted in more cases of maintenance being performed quarterly on some equipment, with many elevator consultants now specifying a minimum number of hours that must be spent performing maintenance on a weekly or monthly basis.