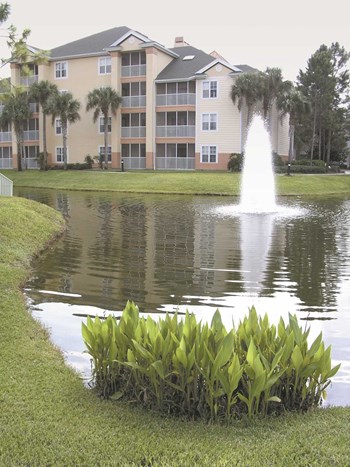 As the old saying goes, you never get a second chance to make a first impression, and for homebuyers, that first impression is almost always the view from the street. No matter how deluxe the accommodations inside, if the property's exterior is less than desirable, a buyer's mind is often made up before they enter the front door—if they even bother to go that far.
Especially in times of economic stress, housing associations and residents are compelled to maximize the curb appeal of their property in order to compete in a market that still has a long road to recovery ahead. While this need not cost thousands of dollars, it's a little more complex than just planting some geraniums and calling it a day. How your building or association presents itself to passers-by and the world at large—it's curb appeal—has a direct effect on resident morale, pride of ownership, and even property values. Let's take a look at how to spruce up your property without paying through the nose.
The Internet Drive-by
Buying a home is an emotional adventure, and many people follow their hearts, rather than their minds when making a decision. "The buyer needs to fall in love with the outside before they fall in love with the inside," says Sandra Holmes of Home Staging Concepts (and president of the South Florida chapter of the International Association of Home Staging Professionals/IAHSP). "The curb appeal is what is going to make them want to come inside—it's their first impression."
And since that first impression is so strong and valuable, it can really decide the success or failure of the sale before it even really begins, Holmes continues. "I've seen people pull up to properties with realtors and not even want to get out of the car."
In recent years, the pressure for a property to shine right out of the gate has been intensified by the prevalence of websites featuring photos and details of each listing, easily viewable on any home computer. "These days, the first drive-by is online," says Holmes.