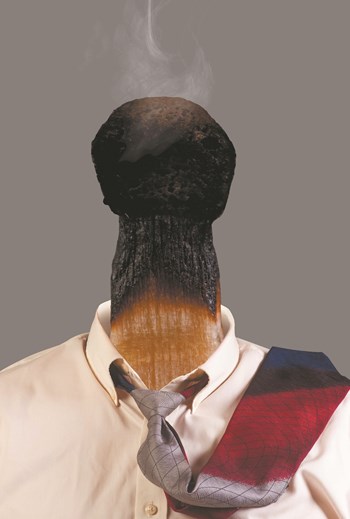 While a productive building or association manager who ably navigates the day-to-day operations of one or more client communities may not have millions in the bank, it's hard to argue that he or she is not 'successful' in practical terms. But effective property management requires a truly taxing level of accessibility, as a manager is expected to be the conduit for all of a co-op or condo's woes. This can wear down those with even the strongest constitutions.
Given that, it's simply a necessity for a managing agent to know how to deal with stress: mitigating it during work hours, and decompressing when off the clock. The prescription here must conform to the patient; there's not one true antidote to managerial stress. But there are tips and tricks that career property managers have long practiced that may be of help to those who are struggling to keep their heads above water.
From Whence It Comes
A good first step before battling stress is to identify it at the source. Determining which parts of the job are most anxiety-inducing for an individual can help prepare that manager to handle those challenges as they're presented – as well as to devise ways to preempt and counterbalance them with more relaxing activity.
"A lack of communication, or a lack of owner or board member interest, will sometimes cause the most grief," says Bryan Cagan, Director of Asset Management at Cagan Management Group, Inc., in Skokie, Illinois. "When owners can't communicate with the board, and need certain things handled, [they] can go on and on – but it might be a topic that the board has addressed ten times over, and [that owner] just didn't care enough to listen during those times. It's actually the boards that meet more regularly and have more participation that amount to less work for their manager. People assume that it's the opposite, and the ones that you never hear from are the easiest, but they can give you the biggest headaches, because you find yourself working in an unknown environment."
Dianna Wilson, an account specialist with real estate firm KWA Group in Glastonbury, Connecticut, advises managers to establish a single point of contact within a board. "Otherwise, you'll find yourself with five different people giving you five different directives," she warns. "Too many projects requested simultaneously is a surefire stressor, while one project at a time is the recipe for success."