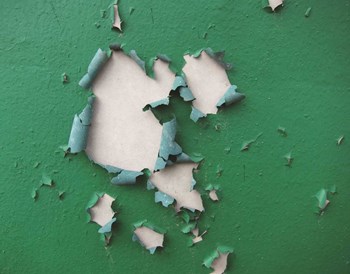 In South Florida, buying a co-op or a condo goes something like this: Your realtor takes you to see your dream home. You put in an offer—along with a bunch of other people. After a few nerve-wracking offer/counter-offers, yours is finally accepted. You may or may not choose to have your home inspected. While home inspections are very common in the suburbs, they aren't as typical in condominium units.
Then you move into your new place and you and your family live happily ever after . . . until you find out that your dream home is filled with invisible hazards that can make you and your children very sick.
While some hazards—things like crumbling masonry, cracked sidewalks and deteriorating windows—are visible even to an untrained eye, other dangers are not so obvious. A few are entirely invisible to the eye and they have no smell or taste, but they are still deadly.
Substances like lead, carbon monoxide, mold, radon and asbestos and formaldehyde can permeate a building or unit without anyone knowing until it's too late, and the result can be tragic. Fortunately, these hidden dangers in South Florida condo buildings can be discovered, remedied and avoided with a little extra legwork.
Hazards
According to the Environmental Protection Agency (EPA) lead paint is a common hazard that eventually led to the Lead-Based Paint Disclosure rule which requires the disclosure of known lead paint and lead-based paint hazards by persons selling or leasing a pre-1978 house. The rule states that real estate agents, landlords, property managers and sellers to disclose know lead-based paint to potential purchasers and renters.