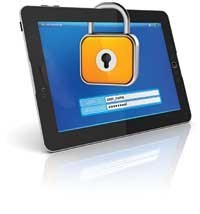 The issue of intellectual property and an individual's right to privacy has become a greater concern since more and more people conduct their lives online—whether for banking, social media or dating. While the aforementioned generally have security features encrypted in programming platforms, there remain justifiable concerns as to what is actually protected. This heightened sense of scrutiny results in ancillary privacy concerns, especially for those living in community associations.
Whether it is the installation of security cameras, insider criminal activity or environmental health concerns, both boards and residents have to be aware of state laws and governing documents. Cases of privacy intrusion happen from coast to coast. Last year, for example, a Florida family living in a penthouse suite sued its condominium association for cell phone towers that were installed on their roof without permission causing loud noises and health risks. In Hawaii, a security guard was arrested for copying residents' keys and stealing credit card and banking information.
Understanding Privacy
One of the perks of living in a condominium or townhome community is that it offers residents the ability to build credit and have control of their home without the headaches of funding and maintaining a single-family home. But shared community living does possess certain restrictions and questions regarding privacy are always at the top of the list. "The issue of privacy encompasses many different areas in community association living, from access to personal information, to access to units (in a condominium), to security guards and surveillance cameras," explains Michael E. Chapnick, managing partner of Chapnick Community Association Law, PA in Delray Beach.
While residents may think that their unit and information is off limits to members of the board and management, this is not always the case. "While multifamily residential settings have many benefits, including community stability/security and the efficient operation and maintenance of the property, there are many compromises that must be made," explains attorney Michael S. Bender of Kaye Bender Rembaum, a law firm in Pompano Beach. "Specifically, individual owners must give up a certain degree of freedom and privacy which they might otherwise enjoy in a home that is not bound by the recorded covenants governing the property, the Florida Statutes and the rules and regulations of the association."
"A condominium association also has the right to enter private units under certain circumstances. Section 718.111(5), Florida Statutes, provides that the association has the irrevocable right of access to each unit during reasonable hours, when necessary for certain maintenance related duties or when necessary to prevent damage to the common elements or to a unit," explains attorney Rosa de la Camara of the law firm of Becker & Poliakoff in Coral Gables. To do so, many associations require that residents provide a copy of their keys in case their unit needs to be accessed during a time they are not available.