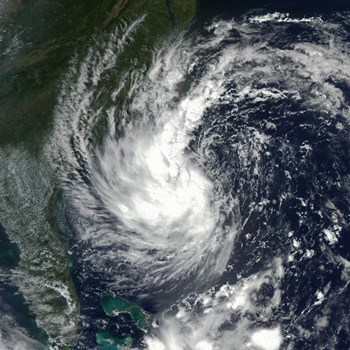 As Hurricane Wilma churned across southeast Florida on October 24, 2005, four maverick residents of a coastal Pompano Beach condominium under a mandatory evacuation order opted to stay. They brought along some booze, broke into the office, turned on the electricity (which the board of directors had turned off), and took out some pool furniture for a party.
The building itself was not heavily damaged and no one was injured, but that incident prompted new language in the Florida emergency-powers law, reports attorney Donna DiMaggio Berger. She is managing partner at Katzman Garfinkel & Berger (KG&B), a statewide firm specializing in condominium law; and executive director of the Community Advocacy Network (CAN), which lobbies in Tallahassee for positive community-association legislation.
"The statute now says that if people stay after the board of a condominium association issues a mandatory evacuation order, it's at their own risk," Berger explains.
While that's an improvement, "there is no statutory requirement for a community to have a hurricane plan or preparedness guidelines or standard operating procedures," says Bill Worrall, corporate vice president of The Continental Group (TCG) in Hollywood. The largest manager of condominium and homeowner associations in Florida, TCG manages and maintains 1,500 associations and more than 310,000 residential units.
"We do hurricane planning proactively as a community manager," Worrall says. "For us it's service delivery, it's a minimum expectation and obligation to assist our clients in the protection of their assets and their properties. The board makes the final decisions and we respect that, but it's our job to bring best practices and communication tools to our clients, and then to implement them."