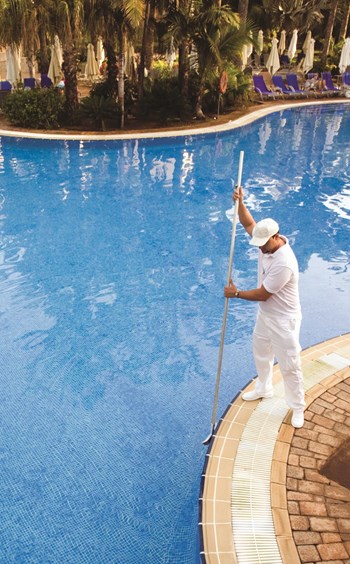 Are your community's swimming pool and hot tub VGB-compliant? Do you know what that means?
VGB stands for Virginia Graeme Baker, a seven-year-old girl who drowned in June of 2002 when she became stuck after being sucked into a hot tub drain.
Because she was a granddaughter of former U.S. Secretary of State James Baker III, her death captured the attention of Congress. Legislation bearing her name ensued to prevent entrapment, evisceration, and drownings in pools and spas. Signed into law by President George W. Bush on December 19, 2007, the Virginia Graeme Baker Pool & Spa Safety Act required all public pools and spas to install redesigned drain covers or other anti-entrapment technology within a year. Yet, almost three years post-deadline, about a third of the public pools in South Florida still are entrapment-prone.
"Compliance is in the 60 to 70 percent range," estimates David Cohen, owner of All Florida Pool & Spa Center in North Miami.
Recall Complicates Compliance
To complicate matters, about a million of the new supposedly VGB-compliant drain covers that pool operators installed were recalled in May of 2011. The U.S. Consumer Product Safety Commission found that certification laboratories inaccurately determined the covers' flow rate capacity.