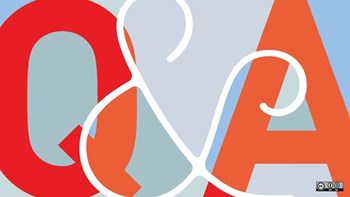 Q. Is an association required to maintain a recording of a meeting as an official record?

A. "Thank you for your question. The answer is that a recording of a meeting is an official record until the recorded meeting minutes are transcribed and then approved, at which point the recording can be discarded," says Jonathan Goldstein, a senior associate attorney with Haber Slade P.A. in Miami. "However, if the board elects to keep the recording, the recording remains an official record that must be accessible to the membership unless it is privileged.
"The Florida Condominium Act, at Section 718.111(12) (a), Florida Statutes, lists the various categories of official records which must be maintained by the association. An association must provide an owner with access to the records (a tenant is now entitled to access to a very limited scope of records) within ten (10) business days of receipt of a written request. After ten (10) business days of denied access, damages (actual damages or statutory damages accruing at a rate of fifty dollars ($50.00)/day for up to ten (10) days) will be awarded for a willful denial of access.
"While minutes of a meeting are official records, a tape recording of a meeting is not listed among the specified categories of records an association is required to maintain. However, the statute has a 'catch-all' provision for all other 'written records.' The Department of Business and Professional Regulation Division of Florida Condominiums, Timeshares, and Mobile Homes (the 'Division'), a Florida agency that regulates condominiums, has adopted a rule, Florida Administrative Code Rule 61B-23.002, that specifically governs whether a recording of a meeting can constitute an official record.