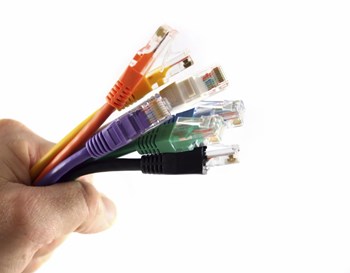 Ask any realtor what their customers are looking for in a condo or HOA and they will quickly point out the importance of the latest and greatest 21st Century technology as one of the top requests. With the ever-expanding array of consumer technology available today, buildings and associations must be capable of supporting their residents' tech needs in order to stay competitive in a strengthening market.
This is particularly relevant where advanced telecommunications are concerned. Wireless connectivity, cable and DirecTV, and other media are indispensable components of everyday life, and even buildings and condo developments built long before the advent of these amenities must be prepared to adapt their electrical and other capabilities in order to deliver the goods to both new owners and long-time residents.
John Wattick, vice president of product development with Association Communications Services in North Palm Beach, concerns itself with not only negotiating the best terms and conditions for associations, but in including a complete engineering review to determine the best course of action concerning its tech capabilities and infrastructure.
"We insist in our due diligence that the selected service provider upgrade include the infrastructure to accommodate the present and next generation of products," he says. "Advancements in website developments have allowed associations to keep residents up to date on important information and provide on-line secure payment options."
Older buildings aren't always prepared for tech and telecom upgrades and retrofits due to improper infrastructure, but the rewards will outweigh the costs in the long run in making drastic changes.
Victor Cypher, president of Cypher Communications (with offices in Chicago and Pittsford, New York) and a former condo developer who switched to low-voltage installation in condos a decade ago, says a lot of companies in Florida are going to a fiber infrastructure, but once they get inside the building, the structure is antiquated and they find they can't do what they want as easily as they hoped.
"The big thing is a majority of these condos were built in the '70s and '80s, so it has coax cabling and it can't really be fixed now," he says. "To carry the new signals, all the cabling needs to be upgraded and that's one of the biggest things to overcome. It's not that daunting of a task, but it is labor intensive."
These older buildings may have the desire to upgrade and even the money, but it's not always that simple. Analog signals need to be switched to digital ones and a lot of the wiring in the "olden days" were done on a loop system and can't be utilized for high-definition today.
"The initial instillation done for the analog systems would require new cable throughout and that involves opening up walls and things that are costly," Cypher says. "Every association will need to figure out if it's worth the trouble and cost, but it's going to be one of those things that will keep residents from moving in."
Home Networking
Wireless, powerline, phone line and coax are the mediums in the house that are used for transmitting voice, data and video applications. However, as video consumers more bandwidth, wireless and powerline are inconsistent and do not offer the reliability of delivery required for video, especially high definition content.
According to Rob Gelphman, vice president of marketing and member relations for The Multimedia over Coax Alliance, the connected home is really a hybrid as there is "no one size fit all" remedy. All have their pros and cons and choices ultimately depend on usage patterns of the consumer.
"As more devices are brought into the home and as more services are accessed with these devices, wireless could slow as it is a shared medium. It is surprising how many people do not know that," Gelphman says. "It is really a medium more suited to portable devices as you are not going to connect a wire to a tablet or smart phone."
Powerline, of which there are electrical outlets in every room, suffers from interference issues, which affects reliable delivery as well. If you turn on a vacuum cleaner and are talking on a DECT phone, while trying to access email on your computer, you could have an interference issue affecting transmission of data (email) and video (Netflix). This is the result of physics and the average consumer is not aware of that either.
"Coaxial outlets are fewer in number but coax was designed for video and outlets can generally be found where you watch TV," Gelphman says. "It is also immune from interference and is prevalent in most homes in the U.S."
Wattick adds that many home networking technology standards are capable of high performance. However, reliability can be an issue because of interference issues that accrue from the nature of the medium.
Advancements Abound
If you look back 50 or 100 years, buildings were still using twisted pair and flat MATV wiring and even 25 years ago, Internet wasn't available, and IP technology wasn't even developed.
"Now that we can exchange information through IP devices, the potential is limitless," Wattick says. "We have the ability to control the TV, lights and security systems remotely when away from the home."
One building system that has benefited greatly from the proliferation of high-tech innovations and advances is video security.
"With the present generation of IP cameras and limitless hard drive space, the picture is clear and memory extended and may be transmitted wirelessly, which is a big advantage," Wattick says. "VoIP has allowed operations to save money on phone costs, equipment purchase and maintenance (eFax for example). Wi-Fi networks have improved significantly so that access may be offered around common areas, pools, clubhouses, etc."
Cypher is also an instructor for the Custom Electronic Design and Installation Association, the leading global authority in the $14 billion home technology industry. For new buildings and associations being built, he recommends installing both fiber cable and Cat-6 wiring.
"You may not use them now, but it's important you have them for future use. Things are changing so quickly and so rapidly that 10 years from now, a lot of cabling won't be in use anymore and it may be cost prohibitive to do fiber throughout," he says. "Newer buildings should look at running fiber, coax and intranet cable to every location. The infrastructure should be stacked on top of each other so putting equipment in won't be a hassle later on."
Wired or Wireless
Wireless alternatives to home networking offer benefits of portability. The user can receive content anywhere in the house. However, high definition video is a challenge due to a number of factors including building materials, interference with other signals and the general nature of the technology, which does not provide the stability for consistent distribution of HD video around the home.
Wired alternatives tend to be more stable and generally provide the reliability required for HD, gaming, over-the-top, content sharing and high speed Internet access.
Many home networking technology standards are capable of high performance. However, reliability can be an issue because of interference issues that accrue from the nature of the medium.
Bulk Service
The major CATV service providers continue to lose basic pay subscribers and their cash flow and profits are now determined by how deep they can penetrate an individual household with ancillary products, i.e. Internet, Voice, Wi-Fi, Security Monitoring, HD, DVR's etc. However, an individual unit owner is usually tied to a bulk service provider arrangement with a specific Internet or cable company and cannot do it themselves.
Wattick adds that for a condo or HOA, a bulk agreement outlining the proper standards and performance need to be written into the agreement so that it becomes the responsibility of the selected provider.
"It's incumbent on the provider to upgrade the network, both on site and at its distribution plant," he says. "Be sure to ask. Don't just assume that they are automatically giving you the best they have to offer."
Final Thoughts
Unfortunately, the last thing anyone thinks of when looking for a new home is the low voltage capabilities, yet the first thing everyone is concerned with is their Internet and TV.
"Architects design buildings and low voltage is always like the ugly stepsister," Cypher says. "That could be a detriment to those looking to sell units. With all the new equipment coming out, they should spend more time in the plans and know what's available and how things can be added in the future to keep everyone happy."
Keith Loria is a freelance writer and a frequent contributor to The South Florida Cooperator.