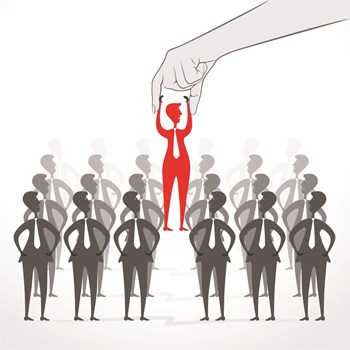 There is always work to be done on a building, whether it's a simple lobby repair or a major capital improvement, but finding the right contractor for the job takes some work. If the vetting process is not done properly, the results could be disastrous.
Consider the following hypothetical scenario: wanting to move quickly on a capital improvement project, the board of a fictional building hastily approves a contractor without bothering to do any reference or background checks. Maybe the contractor was mentioned by a friend of a friend, or just appeared toward the top of a cursory Google search. After the project is already underway, the property manager digs around for information and discovers that the contractor's license is expired. And although there were rave reviews posted on the contractor's website regarding the quality of his previous work for other clients, nobody at this building reached out to those clients to verify that the reviews attributed to them were true. When the property manager visits the contractor's previous work sites, it's clear that the contractor isn't qualified to do what he's been hired to do for the manager's building.
Make Sure Contractors are Insured
And the surprises aren't over. The manager also finds out that the contractor doesn't have the proper insurance coverage—which leaves the building open to massive liability if something should go wrong in the course of the project. It's looking at those small details that could be the difference between hiring a qualified contractor who can complete a job properly and has the right documentation, and hiring an inept, unqualified contractor that could cause significant trouble for the building.
"It's so important when hiring a contractor for an HOA or condo for the board to make sure those contracts are reviewed by an attorney to ensure that they understand specifically what the contractor is offering to do," says Shelley Murray, an associate attorney with the law firm of Kaye Bender Rembaum in Pompano Beach. "It should lay out what services the contractor is offering to perform and the basic terms of the agreement with regard to pricing, renewals on the contract, and the termination rights with the contract. Whether it's a landscaping company, a laundry service, cable providers, or general contractors, these items will vary based on industry standards. So the association needs to make sure they're not putting themselves at risk for automatic renewals or signing contracts that are not terminable without risking liability for both damages and attorney's fees to the other party."
Properly Vet Your Contractors
When reviewing potential contractors, having a property manager involved in the vetting process can help reduce headaches for the board. Christine Evans, regional vice president for Associa Florida, explains, "Individual board members can come under attack, being accused of picking a favorite vendor. Also, they might not have the experience or knowledge needed to understand which contractors are really the best for the job. A contractor may have done a great job replacing a roof on a single-family home, but there are other factors that need to be considered when you're working in a multifamily building with common areas and shared spaces, or when a whole neighborhood is getting their roofs replaced."