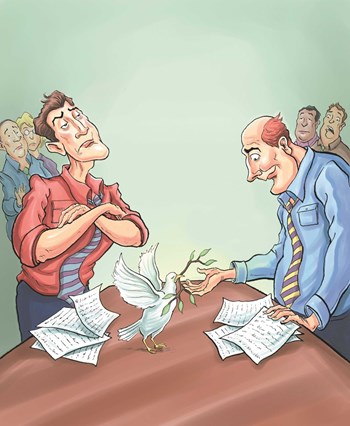 Among the many perils experienced by Floridians during the blackouts and hurricanes that swept the state in the middle of the last decade, non-functioning emergency systems in condominium buildings were a major problem.
As a result, legislation was enacted requiring residential buildings over 75 feet tall to install generators and fuel tanks with a minimum operating capacity for several hours in each of five days following a natural disaster. According to the law, generators must be housed in a four-sided structure, and fuel tanks must be buried.
While the law requiring backup generators for elevators was repealed in 2011, with the committee citing the financial impact this would have on Florida's condo communities, the code still mandates backup generators for fire pumps and life safety loads, and condo associations may be held legally responsible in a civil lawsuit for failure to properly maintain generators if that failure leads to injury or property damages.
Today's standby power systems normally provide backup power for fire pumps, emergency lighting, alarm systems and life-safety loads, says Bob Birdsong, president of OK Generators, headquartered in Deerfield Beach. "All the high-rise condo associations in South Florida are required to have standby power systems. Normally the power is required to last for 24 hours, but often it ends up lasting an excess of 48 hours. After that, you run out of fuel. The thought is you will get fuel delivered within that period," he says.
Fuel Options
Most of the backup systems are powered by diesel, and some also by natural gas or propane. "Natural gas has to be approved, because you are relying on an off-site utility for fuel," Birdsong continues. "In Florida, natural gas is only available in certain areas, and you still have to get permission to use it because it is an off-site utility." Diesel is probably used in 60 percent of condo associations in South Florida, while propane and natural gas are probably found in 20 percent in each amount.