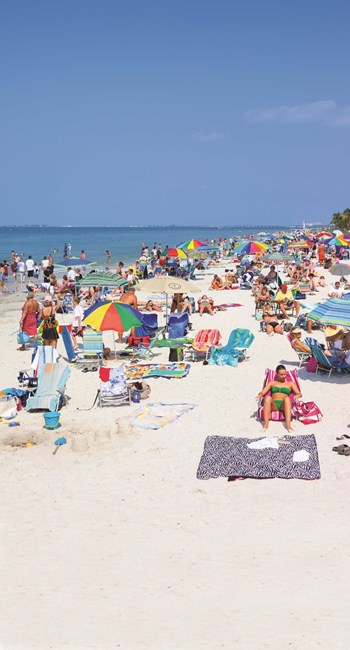 Known for its pristine white sand beaches, deep-sea fishing and golf courses, Fort Myers is quickly becoming one of South Florida's go-to destinations for those seeking a spot that offers as much recreational activities as it does historical and cultural attractions. Fort Myers, which is the largest city in southwest Florida, has a population that is increasing steadily, with 62,298 people calling the city home in 2012—up 23 percent since 2000.
The Seminole Wars & Early Settlers
Named in honor of Colonel Abraham C. Myers, Fort Myers was one of the first of it its kind built on the Caloosahatchee River as a base of operations for soldiers in 1841 during the Seminole Wars, eventually becoming the location of The Battle of Fort Myers in 1865, later dubbed the "southernmost land battle of the Civil War." With 349 residents in tow, Fort Myers was officially incorporated in 1885. By the late 1980's, Fort Myers became the farming and cattle epicenter of southwest Florida.
The opening of the Royal Palm Hotel in 1898 solidified Fort Myers' status as the first nationally known winter getaway. The city's growth boomed at the turn of the 20th century with the expansion of the Atlantic Coast Line Railroad in 1904, soon followed by the construction of the Tamiami Trail Bridge in 1924, which really spurred a population increase, resulting in a real estate boom.
Historical Attractions
Long before the Seminoles came the Calusa, a Native American people of the Caloosahatchee culture, estimated to have settled in Fort Myers in 5,000 B.C. Relics of their technologically advanced, seafaring civilization include gigantic shell mounds, which can be explored on Pine Island.
History buffs can indulge in the rest of Fort Myers' rich roots by visiting the Southwest Florida Museum of History, The Railroad Museum of South Florida and The Williams Academy, the first African American history museum established in southwest Florida, to name a few.