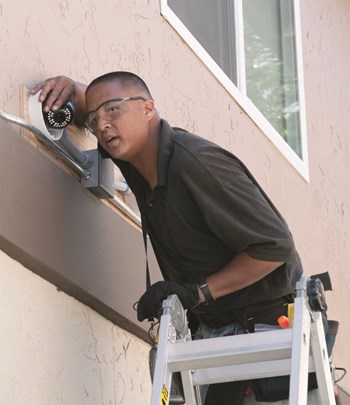 For most people, nothing is more important than knowing that they and their families are safe and secure in the place they call home. Boards, management and security firms all must work together seamlessly and cohesively to create that safe environment without making a building or community feel like a citadel. It can be a delicate balancing act, but with the right approach, it can be done.
Beginning the Process
In most cases, the board and manager will shoulder the burden of finding the right security firm with which to work. "Most times, it is a combination of the property manager, the board and the board president," says John McGee of Cambridge Security Services with offices in Miami and Fort Lauderdale.
Larger communities may even have a security committee that can make recommendations for the board, adds Matthew Schwartz, regional vice president of ABM Security Services in Orlando. The security committee is beneficial in terms of reviewing and analyzing security issues for the community but ultimately the final vendor decision should be made by the board and property manager, he says.
Finding the right security partner can take time but it starts with research and talking with other board members, managers and staff. Schwartz suggests visiting other communities to get a feel of how the guards greet visitors and how other measures work in practice.
In addition to word-of-mouth and personal recommendations, researching through media and online information may also offer assistance in choosing a security firm.